Waffle Mix
Golden Malted Waffle Mix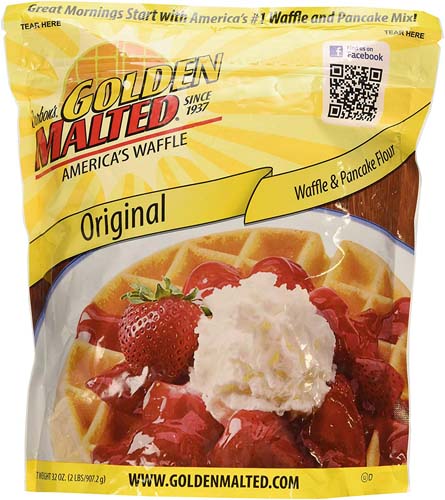 You can't make great tasting waffles without a great tasting waffle mix! This Golden Malted Pancake & Waffle Flour is one of the best, top-rated waffle mixes out there. It makes golden-brown waffles that have a malt flavor. The mix includes wheat and corn flours, leavening, malt, sugar, and buttermilk powder. All you have to add is egg, milk, or water, and melted butter. Amazon customers are calling this "the best tasting waffle mix that you can buy."

Batter Dispenser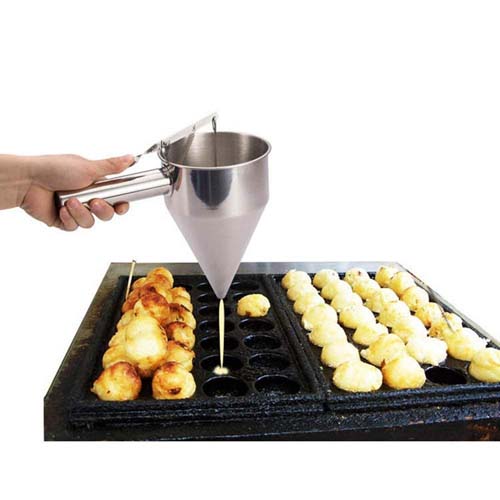 Norpro Batter Dispenser A batter dispenser is a great accessory to have when you own a waffle maker. You can mix and dispense your batter with one tool–no more wasted batter! And instead of trying to pour the batter from a bowl onto the waffle plates which often results in spills, with a batter dispenser you can accurately dispense the right amount of batter and direct it exactly where you want it to go.

Waffle Tongs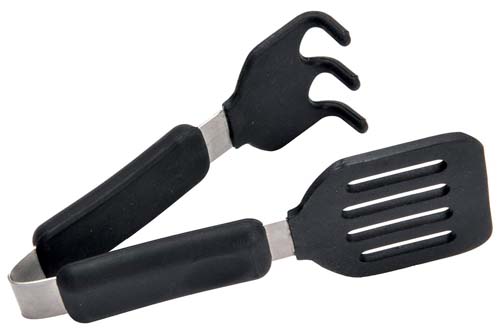 Norpro Waffle Tongs Waffle tongs are another great item to have if you are going to own a waffle maker. This waffle tong from Norpro has a cool-touch handle to keep your hands safe. It also eliminates the risk of using a metal fork to remove the waffle from an electric waffle maker and prevents scratches that may occur to the non-stick plates from using a metal utensil. The great thing about a waffle tong is that the prongs are designed to fit into the waffle pockets so you can remove your waffles without tearing them.

Cookbooks
There are tons of different recipes that you can make with waffles and a waffle cookbook can show you how you can make waffles not only for breakfast but for lunch, dinner, and dessert too! The following are some of the top-rated waffle cookbooks.
Waffles: Sweet & Savory Recipes for Every Meal Waffles: Sweet & Savory Recipes for Every Meal by Tara Duggan
Waffles: Sweet, Savory, Simple Waffles: Sweet, Savory, Simple by Dawn Yanagihara and Lucy Schaeffer
The Best of Waffles & Pancakes The Best of Waffles & Pancakes by Jane Stacey
Waffle Recipes: Wonderful Waffles and Syrups CookbookWaffle Recipes: Wonderful Waffles and Syrups Cookbook